WHY SHOULD I TEST MY HOME WATER?
Testing your home water quality on a regular basis is an important part of maintaining a safe and reliable water source. The test results allow you to properly address the specific problems of water quality.
IS MY WATER SAFE TO DRINK?
The quality of a water source may change over time, even suddenly. Changes can go unnoticed as the water may look, smell, and taste the same.
The only way to tell if your drinking water is safe is by having it tested. Harmful bacteria, parasites, and viruses are invisible to the naked eye, so water which looks and tastes good may not necessarily be safe to drink. These microbes can exist in surface and groundwater supplies, and can cause immediate sickness in humans if not properly treated.
Certain chemical contaminants that are sometimes found in a water source can cause long term health problems that take years to develop. Frequent water testing will identify unsafe water and ensure that the treatment system is treating the water to a satisfactory level.
WHAT TESTS SHOULD I DO?
• Coliform bacteria
Indicate the presence of microorganisms in the water that are potentially harmful to human health.
• Nitrates
A common contaminant found mainly in groundwater. High nitrate concentrations can be particularly dangerous for babies under six months.
• Iron and Manganese
Red-brown rusty stains on your bathtub, sink and other places can be an indication of increased iron levels.
While a small amount of manganese is essential for human health, new research has shown drinking water with too much manganese can be a risk to health. Manganese can also cause discolouration and an unpleasant taste in drinking water. It can also stain laundry.
• Hardness
There are no known health risks associated with hardness or lack of hardness in water. So be it hard water or soft – you can still drink it without worry. However, hardness can become an inconvenience in your household
• Chloride
Your water can becomes salty and can even taste like mineral water. Excess levels of chloride are not good for human consumption and should be treated before drinking.
• Sulfate
Excessive amounts of sulfate can have a laxative effect or cause gastrointestinal irritation.
• Total dissolved solids
Represent the amount of inorganic substances (i.e. sodium, chloride, sulphate) that are dissolved in the water. High total dissolved solids (TDS) can reduce the palatability of water.
• PH
The level of pH will determine whether your water is pH neutral (pH of 7), acidic (less than 7) or basic (above 7). The more away from 7 you are the more acidic or basic your water. If your water is below 6.5, water can become mildly corrosive to metal plumbing.
HOW OFTEN SHOULD I TEST WATER?
Private well water should be tested a minimum of every 3th year. Drinking water supplies obtained from shallow wells and surface water sources should be tested more frequently (i.e. seasonally), as they are more susceptible to contamination.
It is important to test your drinking water at the tap and at the source. Testing both will help you determine if your treatment system is performing correctly, and if the quality of your source water has changed. City's water source may change seasonally so it is recommended to test your water a few times per year.
Drinking water in Finland (Finnish Institute for Health and Welfare (THL))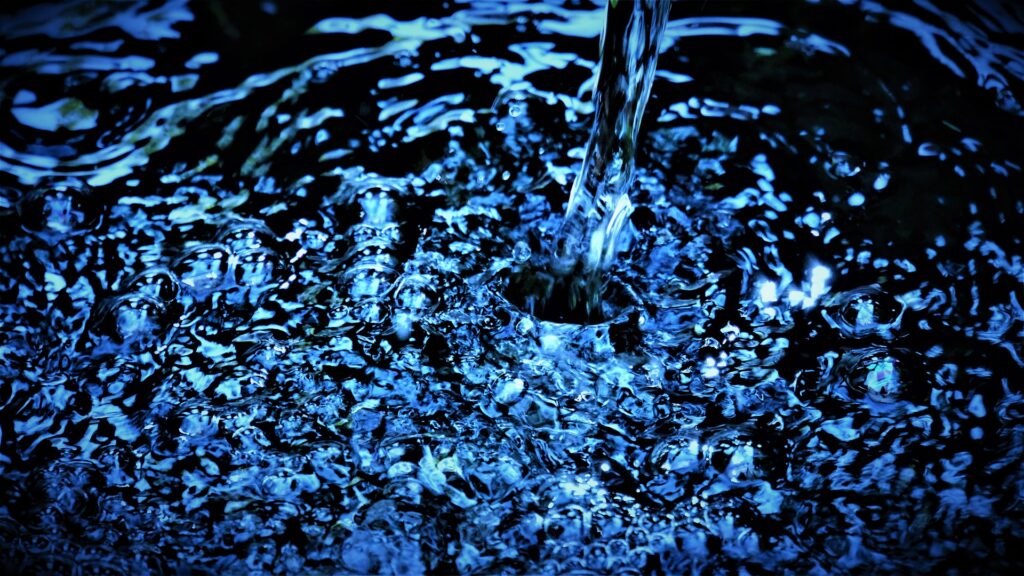 Water Quality test
Good quality of drinking and domestic water is absolutely essential for health and well-being.
Therefore, it is important to test the water quality, the recommendation is at least every three years. In the Water Quality Tests section, you can easily find the necessary tests from a DIY home test to a laboratory test.